6 Reasons Why You Should Be Airdrying Laundry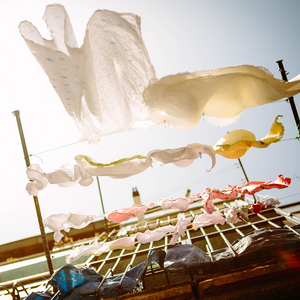 With nice weather finally on the way, it's time to ditch the dryer and let Mother Nature do her thing! Here are 6 reasons why you should be airdrying laundry!
Airdrying saves energy
Airdrying prevents wrinkles
Airdrying makes clothes last longer
Airdrying means no dryer sheets!
Airdrying also means no static cling!
Airdrying leaves your clothes smelling great
So get outside (if you can!) and take advantage of the nice weather while getting part of your laundry done!
Images Courtesy Of:
Leave a comment
Comments will be approved before showing up.